NOTE TO READERS: "Korian and Lucy: Part II" is NOT a novel. It is a companion short story (about 9,000 words) to Daughter of the Sun (Cult of the Cat Book 1). It is meant to be read AFTER Daughter of the Sun and "Korian and Lucy Part I," otherwise you won't get the full meaning or references to characters.
ROMANCE. MURDER. SECRETS…
It's January in the Island of Cats and Lucy is secretly pregnant. Her love for Korian is as invincible as ever. Together, they experience the magic of their baby's movement for the first time.
 
But the raging Marmara waters and stormy skies match the turbulent state of Lucy's soul. Isis continues to haunt her dreams. Her aunt's new ruby ring sends a chill of suspicion up her spine. Scorpions crawl on the edge of her mind… Could Korian be right? Was her aunt involved in his mother's death?
 
When Lucy is forced to reveal her pregnancy, she discovers she's not the only one with news, for her mother and her aunt both have astonishing revelations of their own…
In a world that wants to pull them apart, Korian and Lucy must do everything in their power to stay together.
Get your copy today!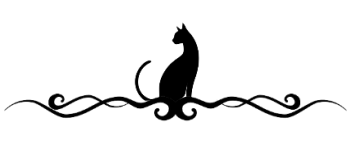 What readers are saying…
"Zoe Kalo, you never cease to amaze me. This was a great addition to what I've already read of the Cult of the Cat series, it continued to use amazing imagery and complex characters. I honestly don't know how it's possible that every single book by Zoe Kalo is amazing, but really, it is and so much more!" –Avery Taryn @ Goodreads
"I love it so much!! … man oh man, is this one a doozy! Secrets, murder, prophecies, and… OMG I so want to say it but I also don't want to spoil anything!" –Faerie-bookworm @ Goodreads
"I always enjoy Zoe Kalo's writing and this short story is no exception." –Francine @ Goodreads