NOTE TO READERS: "Korian and Lucy: Part I" is NOT a novel. It is a companion short story (about 9,000 words) to Daughter of the Sun (Cult of the Cat Book 1). It is meant to be read AFTER Daughter of the Sun, otherwise you won't get the full meaning or references to characters.
It is the tragic love story of Korian and Lucy (Trinity's parents) and takes place in The Island of Cats nine months before the birth of Trinity. 
ROMANCE. BETRAYAL. CURSES.
Something is stirring on the Island of Cats…
It's early September. Korian and Lucy are newly discovering the indomitable intensity and power of their love. Lucy's mother gives her a chilling warning her about their family curse and the tragic consequences this could have for Korian's life. 
But Lucy strikes a deal with the goddess Isis to keep Korian safe, a bargain that can't be broken. 
When disaster strikes, Lucy must ask what Isis really wants. Is she a mere pawn in the goddess' scheming game, or are there other much darker forces at work?
The world wants to pull them apart, but Korian and Lucy are determined to stay together. 
Get your copy today!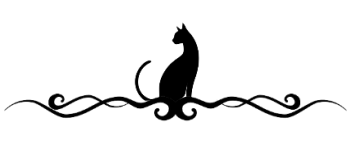 What readers are saying…
"…a perfect companion to Daughter of the sun and with its fantastic flow and narration, is a great read and add on to the series – Cult of the Cat." –Merril Anil @ Goodreads  
"So, is it worth it? Heck to the yeah, if you enjoyed being engrossed in the world of The Cult of the Cat then you should undoubtedly pick this up and give it a quick read. My only problem is that I now have to go back to reading the normality that is not Zoe Kalo." –Avery Taryn @ Goodreads
"I love the style of writing that this author has and she manages to make the story entertaining and a page-turner without resorting to using gruesome and graphic violence. I really recommend this series…" –Francine @ Goodreads