EGYPTOLOGY. MAGIC. MYSTERY. AND CATS, LOTS OF CATS…
Sixteen-year-old Trinity was born during a solar eclipse and left at the doorsteps of a convent along with a torn piece of papyrus covered with ancient symbols. Raised by nuns in the English countryside, she leads a quiet life until she's whisked away to the Island of Cats and a grandmother she never knew.
But before they can get to know each other, her grandmother dies. All that Trinity has left is a mysterious eye-shaped ring. And a thousand grieving cats. As Trinity tries to solve the enigma of the torn papyrus, she discovers a world of bloody sacrifices and evil curses, and a prophecy that points to her and her new feline abilities.
Unwilling to believe that any of the Egyptian gods could still be alive, Trinity turns to eighteen-year-old Seth and is instantly pulled into a vortex of sensations that forces her to confront her true self—and a horrifying destiny.
Get your copy today!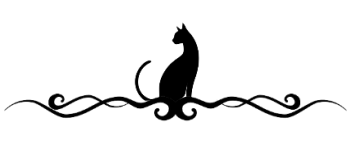 What readers are saying…
"I literally could not stop reading this book. (…) [It] contains the mystical, the mysterious, the fun and sun that we all find ourselves longing for on occasion. (…) Zoe Kalo writes with a passion and knowledge of Egyptology that will send you on a mythological treasure hunt of your own." –LifexperimentBlog.com
"This was an amazing story!" –Hot Off the Shelves
"This book was so super good! (…) Great writing, great characters, great plot. Very immersive reading experience." –Awesome Book Assessment
"Wow – this book was a stunning, magnificent adventure! Very well written and full of intricate details, I was immediately drawn in and just absolutely did not want to put this one down. (…) The intrigue just leaves you racing through the pages to find out what will happen next! I absolutely, completely enjoyed this book and can't wait to see what happens in the next one!" –The Recipe Fairy
"The way [Zoe Kalo] writes cats into the book is astounding. Every little quirk, mew and lick is incredibly authentic. I love it when a writer is skilled at writing about the animals in the character's story, it makes it more warm and fuzzy, no pun intended." –Samantha Writes
"Daughter of the Sun is an intriguing young adult mythology read full of mystery, magic, action, and history. [It] kept me flipping pages like an addict." –Fishing for Books
"Oh my God. This is definitely a 'something.' This concept and the plot is soooo unique and weird and fascinating that I did not want to put this down. I literally breezed through this one. (…) This book was an overdose of kitty love." –Grape Fruit Books
"If you are looking for a Young Adult Fantasy book that is different from the norm, then look no further. Daughter of the Sun is full of Egyptian mythology, with layer upon layer of mystery just waiting to be uncovered." –Archaeolibrarian – I Dig Good Books